Warning
: A non-numeric value encountered in
/homepages/27/d199456418/htdocs/TheFrenchKulture/wp-content/themes/newszone/single.php
on line
32
Warning
: A non-numeric value encountered in
/homepages/27/d199456418/htdocs/TheFrenchKulture/wp-content/themes/newszone/single.php
on line
33
Warning
: A non-numeric value encountered in
/homepages/27/d199456418/htdocs/TheFrenchKulture/wp-content/themes/newszone/single.php
on line
34
Warning
: A non-numeric value encountered in
/homepages/27/d199456418/htdocs/TheFrenchKulture/wp-content/themes/newszone/single.php
on line
35
Warning
: A non-numeric value encountered in
/homepages/27/d199456418/htdocs/TheFrenchKulture/wp-content/themes/newszone/single.php
on line
36
Warning
: A non-numeric value encountered in
/homepages/27/d199456418/htdocs/TheFrenchKulture/wp-content/themes/newszone/single.php
on line
37
Warning
: A non-numeric value encountered in
/homepages/27/d199456418/htdocs/TheFrenchKulture/wp-content/themes/newszone/single.php
on line
38
Warning
: A non-numeric value encountered in
/homepages/27/d199456418/htdocs/TheFrenchKulture/wp-content/themes/newszone/single.php
on line
39
Warning
: A non-numeric value encountered in
/homepages/27/d199456418/htdocs/TheFrenchKulture/wp-content/themes/newszone/single.php
on line
40
Interview w/ EVIL NINE for Maisonhate

Warning: A non-numeric value encountered in /homepages/27/d199456418/htdocs/TheFrenchKulture/wp-content/themes/newszone/Lioit/templates/post.meta.php on line 15

in Music Sound
Warning
: Use of undefined constant ri_rand_compare - assumed 'ri_rand_compare' (this will throw an Error in a future version of PHP) in
/homepages/27/d199456418/htdocs/TheFrenchKulture/wp-content/plugins/random-image-widget/random_image.php
on line
129
Warning
: Use of undefined constant ri_rand_compare - assumed 'ri_rand_compare' (this will throw an Error in a future version of PHP) in
/homepages/27/d199456418/htdocs/TheFrenchKulture/wp-content/plugins/random-image-widget/random_image.php
on line
130
Le duo Évil NINE from Brighton était de passage sur Montpellier le 8 novembre dernier à l'Antirouille juste après un passage pour la soirée mythique du Boiler Room. Nous en avons profité pour leur poser quelques questions et Tom Beaufoy (l'un des deux membres) nous a gentiment répondu.
Pour découvrir le podcast exclusif de Evil Nine pour MaisonHate, c'est par ici !
English text at the end of article !!

Comment s'est passée la soirée ?
J'ai passé du bon temps, apprécié chaque minutes à Montpellier, de la superbe vu à Marseille jusqu'au très bon burger dégusté avant d'aller au club !
C'était ta première fois à Montpellier, qu'en as tu pensé ?
Je ne pensais pas tomber sur une ville aussi charmante, avec une telle architecture et beaucoup de choses intéressantes à voir dans ces petites rues (comme des shops ou cafés). J'ai vraiment adoré et j'espère y revenir bientôt.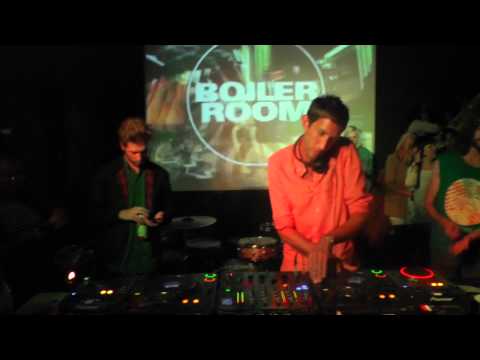 Et à propos des filles ? Il parait que nous avons les plus belle de France…
Les femmes Française ont quelques choses de spécial (oui elles sont super reloues ndlr) et Montpellier semble être très populaire dans ce sens. Leur façon d'être à la fois chic tout en fumant leur petites cigarettes….j'adore ça ! Donc un grand oui pour les femmes d'ici.
Le label Bromance a tout juste 1 an, comment l'as tu connu ?
Nous avons découvert Brodinski quand il a collaboré pour un track avec notre ami Jack ( Mumdance ) et forcément après ça notre attention est toujours restée à l'écoute de son travail. Ne pas aimer le label quand il signe des artistes de qualité tel que Gesaffelstein est très difficile i 'know !? Nous savions que Brondiski appréciait le Hip Hop c'est pourquoi quand nous avons écrit « The Black Brad Pitt » nous nous sommes naturellement rapprochés du label en pensant à un hit en puissance.
Quelles ont étaient les réactions à la sortie ?
Retour très positif au moment de la sortie surtout quand on le joue en soirée, puis quand les remixes de « the Og & gessafelstein » sont arrivées le track a pris une nouvelle ampleur.
Quels sont vos prochains projets ?
L'arrivée d'ici quelques temps de la vidéo officiel du track « The Black Brad Pit Ft Danny Brown » exclusivement le 25 janvier sur Pitchfork. Nous sommes très excités  pour son arrivée et ça a l'air super cool. Nous avons aussi l'arrivée prochaine d'un club, d'un remix du single et une nouvelle track pour Animal Language 12 avec Tony Senghore , the Sneekers , Mason and more. Le brief était de créer un son uniquement avec des drumsounds and drumsamples ! Résultat incroyable…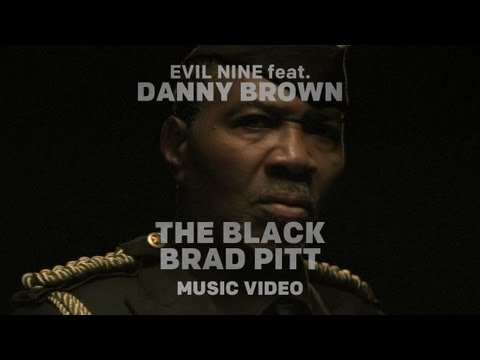 UN nouvel EP ou un album à venir ?
Notre nouvel EP « Diamonds » (pas celui de Rihanna ndlr), est fini à l'heure ou je réponds à vos questions. Pour en découvrir une partie, check le dernier podcast de Mumdance. Nous sommes actuellement entrain de bosser sur notre 3 eme album et une autre surprise de taille arrive pour le début d'année 2013…stay tuned
Vous êtes capable de produire différent type de musique, laquelle préférez vous ?
Techno
D'ou tirez vous votre inspiration ?
The Ladies of France (rire)
Quels artistes écoutez vous en ce moment ?
Untold , Duke Dumont , Falty DL , SCNTST , Dusky , Boddika , Joy O , Kevin Mcphee , Greymatter , A1 Bassline , Bambounou , Trevino , Photonz, pour ne citer qu'eux…
How did your night go?
I had a really good time , loved every minute of it , from the scenic drive up from Marseille and the excellent burger i ate to the club night itself.
So, your first Time In Montpellier , what did you think of it ?
I didnt expect it to be as beautiful as it was , amazing architecture and full of cool little streets and interesting shops and cafes . i liked it a lot , its got a buzz .
And what about the girls ?
The french ladies are something special and montpelier seems to be populated with the hotter end of the spectrum They've got a bit of an attitude ( which i like ) , can smoke cigarettes really well and always dress tres chic .. so yeh basically , i'm a fan !
Label Bromance Rec has just 1 year, how have you discovered them ?
We got to know about Brodinski through him collaborating on a track with our friend Jack ( Mumdance ) and since then always payed attention to what he was up to . Been a fan of Bromance since the start of the label , with such quality output and artists like Gesafelstein it was hard to ignore y'know .. we knew Brodi was into his hip hop so when we wrote the Black Brad Pitt , we approached them cos we thought it would be an awesome fit .
Did you know it before they contacted you ?
oui.
Which kind of reaction did you have ?
The single has been getting an insanely good response , was premiered on the fader and both the Og and gessafelstein mixes have been selling like hotcakes
what are your next projects?
In this month we are rereleasing The Black Brad Pitt with a brand new video , its being premiered on Pitchfork on the 25th Jan so we are very excited about that and the video looks SWEEET . also this month we are giving away our club remix of the single and have a track on a new Animal Language 12″ , along with Tony Senghore , the Sneekers , Mason and more . the brief for the 12 was that you could only use drumsounds and drumsamples so that's what everyone did with totally diverse and interesting results !
New ep's or albums coming up?
Our new ep  » Diamonds  » is being finished off and tweaked as i type this , if you want to hear a sneak peek you can check the lead cut in our friend Mumdance's recent different circles podcast . we've also just started work on our third evil nine album and thats seems to be coming together nicely . Plus we got a few secret suprises that will come to light in the first few months of this year …
You are able to do différent kinds of music with one do you préfère ?
Techno
From who do you get you inspiration ?
The Ladies of France
Which artiste do you listen to at the moment?
Untold , Duke Dumont , Falty DL , SCNTST , Dusky , Boddika , Joy O , Kevin Mcphee , Greymatter , A1 Bassline , Bambounou , Trevino , Photonz , just some examples …
Comments ( 1 )