CIRCOLOCO : SETH TROXLER, DAN GHENACIA & SYSTEM OF SURVIVAL @ Showcase
VENDREDI 13 AVRIL 12 | 23h30 – CIRCOLOCO
SETH TROXLER
DAN GHENACIA
SYSTEM OF SURVIVAL
MaisonHate vous offre 20×2 places !!
Pour cela, participez à notre concours en répondant à la question suivante :
Quel label à l'honneur ?
Envoyez la réponse par mail à l'adresse suivante avant le 12 avril : invites@maisonhate.fr en indiquant votre nom, prénom.
Un tirage au sort désignera les gagnants parmi les bonnes réponses.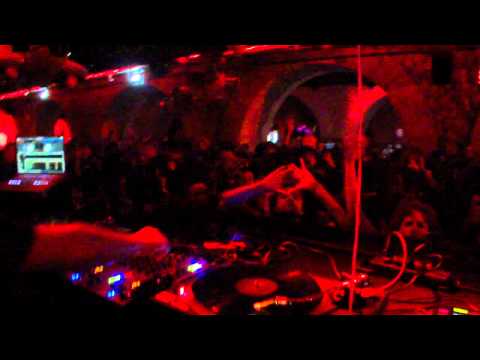 Circoloco is back for spring ! Time to spread your wings and fly to Ibiza, terminal Showcase Club !
Tombé dans la marmite techno dès son plus jeune, le dj et producteur de renommée mondiale made in Detroit Seth Troxler connaît un parcours sans faute. Classé numéro deux des cent meilleurs djs mondiaux sur Resident Advisor en 2011, Troxler derrière les platines, c'est un voyage musical unique, généreux et débordant d'imagination ! Co-fondateur du label avant-gardiste Visionquest, ce personnage atypique et attachant promet encore de belles surprises dans le milieu électronique dans les années à venir. A la fois patron du label Apollonia et résident de longue dates des Circoloco au DC10, Dan Ghenacia s'impose aujourd'hui comme une des références solides dans l'univers de la musique électronique actuelle. Dan viendra nous enivrer avec ses meilleurs crus de house music underground ! Habitués des Circoloco, le duo prolifique et talentueux System of Survival a également répondu présent ! Coéquipiers depuis une vingtaine d'années Pietro et Alex offrent en back to back une véritable alchimie musicale derrière les platines !
Paris is burning !
Fermez les yeux… Sortez les shorts, les tongs, les lunettes de soleil et les perruques… Et vous y êtes !
Sorry… We are Circoloco !
Entrée : 20 €
Préventes avec accès prioritaire toute la nuit : 15 € (+ frais de loc)
Resa Bouteille (190 € avec 4 entrées incluses) par mail : news@showcase.fr
SHOWCASE – Sous le Pont Alexandre III
75008 – Paris – M° Champs Elysées Clémenceau
http://www.showcase.fr/